Bury FC Women had a 100% record at Gigg for their last 3 games, as they beat Fleetwood Town Wrens, Clitheroe Wolves and also Accrington Stanley Women who are two divisions higher. A record 665 attendance for a women's fixture at Gigg was set for the title decider against Clitheroe Wolves last Sunday, with a superb average attendance over the 3 games of 535.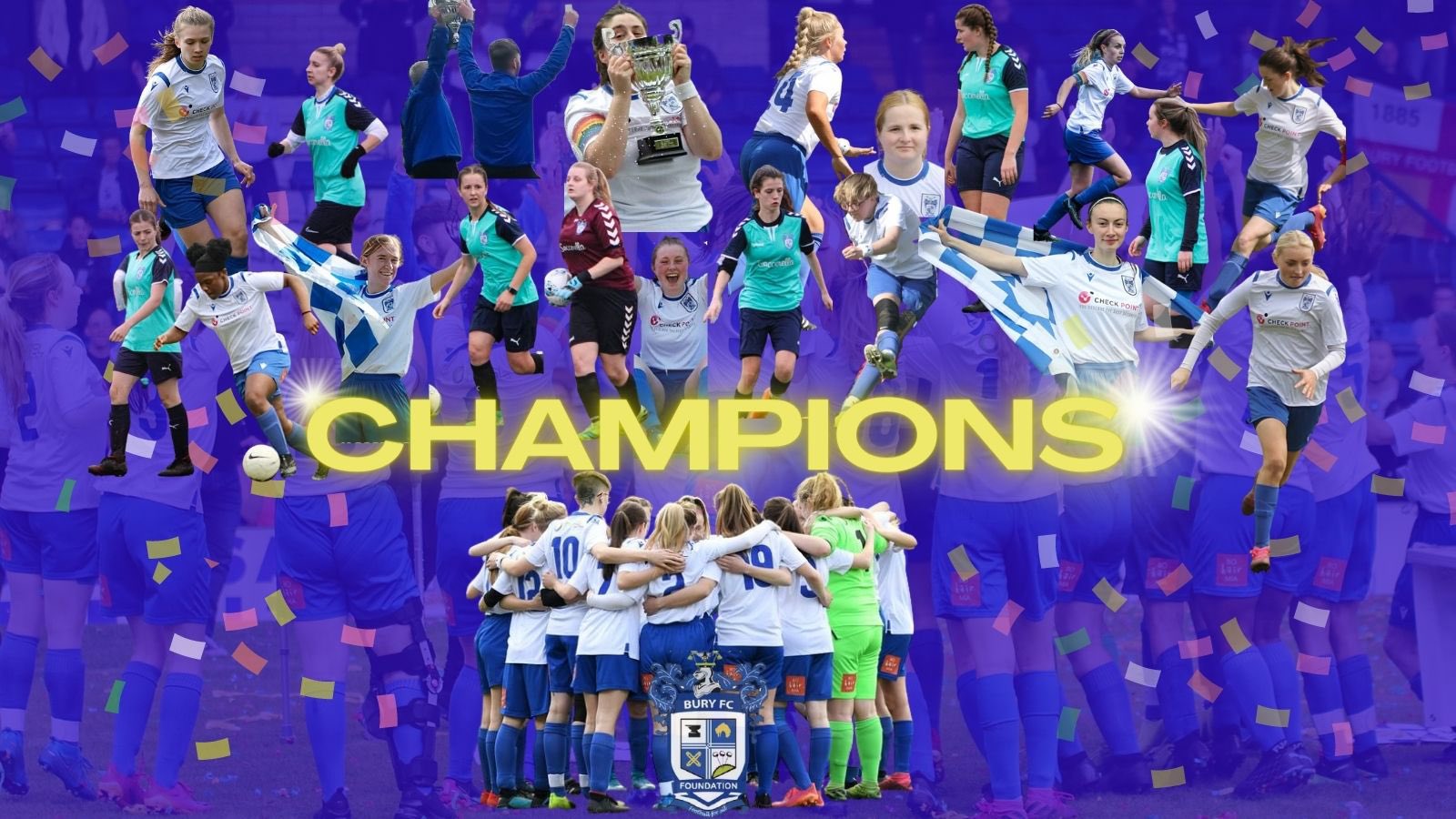 Daniel Bowerbank, Director of Operations at Gigg Lane said, a litttle over 7 weeks ago, they could only hope they could get Gigg into shape to hold football matches, film shoots and also to see Bury FC Foundation Women lift their trophy! To see the community backing the ladies with a record 665 for the title decider against Clitheroe Wolves last Sunday was an outstanding turnout in what was a historic game.
Back in May 2019 having secured promotion they were devastated to then have it taken away due to the downfall of Bury Football Club, which was out of their hands. To continue playing in the stadium next season will only see the team grow further and they'll be aiming for another promotion. The club are delighted that they are going to continue their football in this special place at the heart of Bury, with the backing its community.
Colin Platt, Bury FC Foundation Women's manager added, what a season, playing their last 3 home games at Gigg Lane! To lift the League Champions' trophy on the title-deciding game of the season in front of hundreds of Bury fans was fantastic!
The club now start to plan for next season, and what better way to start – knowing they will be back at Gigg Lane for next season's home games in front of the Gigg Lane faithful who cheered them  on, and celebrated with them towards the end of this season.